Churches Together in Farnham
Dear friends:

As we move towards an end to lockdown restrictions, many of us will be wondering what life might look like. Much has changed in the past year, but there remains one constant — Jesus.

We don't know how society will emerge; we're not sure what the High Street might look like; or how Churches will feel when face coverings are removed and we can sing again - but the subject of our affection never changes. Jesus Christ is the same yesterday, today and forever.

I pray that for you and yours, as we pivot yet again, as we consider who we can meet and how, that we will be encouraged by the steadfast love of the Lord and His unchanging ways.

Every Blessing,
Guy
(Guy Pritchard - Chair of Churches Together in Farnham)

Farnham Assist A.G.M. - 2021
A welcome sign of the movement towards more normal life is Farnham ASSIST's holding of this year's A.G.M. in physical form. The meeting will be held at Farnham Baptist Church on the morning of Monday 27th September.
You can find more information, including a link to download a copy of the Meeting Agenda and the Chairman's and Manager's Reports for 2020 —
PLEASE CLICK HERE . . .

Wanted: Lunch Co-ordinators for Farnham Assist
Farnham ASSIST plans to restart community lunches in 2022 for Hale (Saturday) and for Central Farnham (Sunday). They are now seeking two people to co-ordinate the lunches. These are paid roles offered on the basis of 25 hours a month until 31st July 2022 in the first instance.
The application deadline is 30th September 2021, with interviews in the week commencing 11th October.
For more information and access to the Job Description brochure, please — CLICK HERE.
Bible Encyclopaedia Available
A retired member of Farnham Quakers is moving away to be near his family and is looking for a good home for his set of "The Interpreter's Dictionary of The Bible" (5 volumes). They were published by Parthenon Press - 13th printing 1982 - first issued 1962.
If you would find these useful, please contact Andrew Partridge (Hon.Sec): — honsec4@ct-farnham.org.uk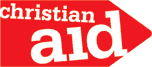 Christian Aid Week Appeal
10th to 16th May 2021
This year, with current restrictions affecting street and door-to-door collections, Christian Aid Week is marked by an on-line appeal. Attention is particularly drawn to the effect of climate changes on areas of Kenya, where drought and flood are causing real hardship.
In support of this year's Christian Aid Week appeal, the Spire Church, with the help of ministers and members of other Farnham Churches, has produced a moving service, which focuses on the climate emergency which we are all facing. You can enjoy the service through this YOU-TUBE LINK.
The collection will focus on helping local communities to construct dams and catchments to collect water from rainfall and, at the same time, protect communities from flood.
TO LEARN MORE AND, IF YOU CAN, TO DONATE,
PLEASE CLICK HERE . . .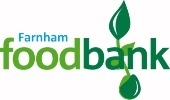 Farnham Foodbank News
For much of the lockdown period and until mid-April 2021, Foodbank Centres in Farnham were closed, with food parcels instead delivered to homes.
On 14th April, Harriet Lanyon, Farnham Foodbank's Project Manager announced that, from 19th April 2021, the two Farnham Centres will again open for people to come and collect their food parcels. The centres are at:
Bethel Baptist Church, between Rushden Way and Bethel Lane, Upper Hale (open Tuesdays 11:00 a.m to 1:00 p.m)
The Vineyard Centre, Union Road in central Farnham (open Fridays 11:00 a.m to 1:00 p.m)
Churches Together E-Newsletter
Following the sad passing of Mary Clarke the CTF Steering Committee has decided to cease this publication. This CTF website will continue to provide a selection of notices, concentrating on those of wide interest to congregations across the town, or of interest to the general public. Copies of past issues of the CTF E-Newsletter continue to be available for reference - please refer to the "CTF E-Newsletter Archive".

Churches Together in Farnham A.G.M.
Wednesday 21st October 2020
The CTF Annual General Meeting was built around a "YouTube" video presenting reports on Christian activities serving the people of Farnham and activities arranged by or through CTF. The video was introduced by Michael McDonnell, CTF Chair for the past year.
The other normal business of the A.G.M was dealt with through an on-line survey. This elected Guy Pritchard (Farnham Vineyard Church) as CTF Chair for the coming year.
The results from the survey and the contributor's activity reports are published as the A.G.M. Minutes (2020). The video can be found at https://www.youtube.com/watch?v=E2HXyjGylg4 -
MORE DETAILS AVAILABLE HERE . . .

m-La11
CTF Directory - October 2021 edition
The Churches Together in Farnham directory provides contact information for CTF Officers, Member Churches and Associated Organisations. Download HERE for local printing (PDF format; file size 39,685) or find out more on the "CTF Directory" page.
In Memoriam ...
Churches Together in Farnham record with sadness the death of dedicated and committed Christians who have played important roles in our support.
Please CLICK HERE to see recent reports.
f-L929