Churches Together E-Newsletter
February 2018 Edition
An E-Newsletter is published each month, including upcoming activities and an event listing. To "READ ALL ABOUT IT", please CLICK HERE to download your copy.



Churches Together in Farnham
Week of Prayer for Christian Unity
18–25th January 2018
As in previous years, Churches Together in Farnham marked the annual Week of Prayer for Christian Unity by daily prayers during the week, with a Service of Christian Unity on the Sunday falling within the week (This year on Sunday 21st January 2018).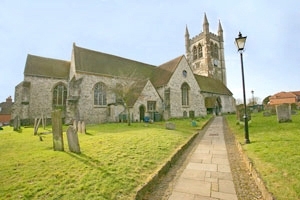 Farnham United Service
This year's United Service was at St.Andrew's Parish Church on the afternoon of Sunday 21st January 2018.
Daily Prayers.
The daily prayers were hosted at various churches across the town. All sessions were from 10:30 - 11:00 a.m. They were followed by refreshments.

Christmas Day 2017
Lunch at Farnham's Gostrey Centre
Once again, a festive lunch took place on Christmas Day at the Gostrey Centre for approximately 60 Farnham residents who would otherwise have spent this special day on their own. Peace and goodwill were much in evidence as our guests enjoyed each other's company over an excellent two-course meal, including roast turkey with all the trimmings, Christmas pudding and wine.
This celebration would not have been possible without the generosity and good will we find in our local community. Many, many thanks to Morgan's Butchers for donating the turkeys and other meats, to the Bourne Show and Hale Carnival for their generous donations, to Hale Opportunities Group for the delicious mince pies, to Bells Piece for the beautiful table decorations and to Sainsbury's and Waitrose for their help. And special mention to David Beal yet again for wonderful cooking.
The Lunch was coordinated by Churches Together in Farnham, and for guests and volunteer helpers the day is now a happy memory.

CTF Annual General Meeting
22nd November 2017

CTF holds its A.G.M. each autumn. The 2017 meeting took place on the evening of Wednesday 22nd November 2017 at the United Reformed Church in South Street Farnham.
You can download your copy of the A.G.M Minutes from the following link.

The meeting agenda included:
The election of officers for the coming year;
A brief review of the main activities of CTF during the past year;
An opportunity for each of the many organisations associated with CTF to report on their activities
An opportunity for church leaders, particularly those new to the town, to share their thoughts.
Please CLICK HERE for more about CTF ...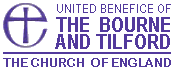 Revd.John Morris appointed Vicar of The Bourne & Tilford
The Revd.John Morris has been appointed the new Vicar of The United Benefice of The Bourne and Tilford. His Induction and Institution took place on the evening of Wednesday 18th October 2017 at the church of St.Thomas-on-The Bourne.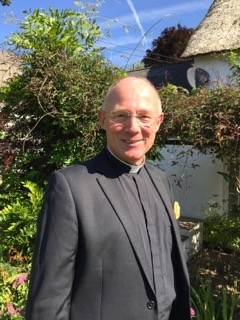 Revd.Morris began his career as a scientist at the Royal Radar Establishment, Malvern, before finding his vocation to the priesthood. Following ordination at Brecon Cathedral, he served curacies in Swansea and rural Herefordshire. His first incumbency was near Hereford.
He joined the Royal Navy as a Naval Chaplain and saw service throughout the world from Antarctica to the Arctic. In 1966, he passed Commando Training and served with the Royal Marine Commandos. Leaving the Navy, John was Chaplain to Lord Wandsworth College, moving on to join the Exeter Diocese, where he assisted in a variety of roles.
On 18th October, the Institution was conducted by Bishop Jo Bailey Wells and the Induction by Archdeacon Paul Bryer. At the following reception, John was welcomed on behalf of Churches Together in Farnham by Andrew Partridge.
Revd.John Morris succeeds Revd.Canon Karen Hutchinson, who in October 2016 was instituted as the new Archdeacon of Norwich.

150th Anniversary Art & Photography Festival
at Tilford Parish Church
A remarkable display of community talent has been revealed by a major exhibition of Art & Photography at All Saints, Tilford, Church over the last two weekends of September 2017. The broad-ranging show is open to the public over the two weekends, 23rd/24th September and 30th Sept/1st October.
The display featured the work of artists and photographers of all ages and abilities - from budding amateurs to experienced professionals and delighted visitors.
The festival was open to the public free of charge – donations invited - with refreshments, including tea, coffee and delicious home-made cakes served.
The Art Festival was part of the year-long celebrations of the 150th birthday of Tilford Parish Church. Following an organ recital, a Flower Festival, and a Village Lunch earlier in the year, the festivities continue with a visit from the Bishop of Guildford to All Saints Patronal Festival on Sunday 29th October, a Christmas Oratorio presented by Tilford Bach Society on Saturday 18th November and a Christmas Tree Festival on Saturday 9th December.
... illustrated art festival article here
... full anniversary event programme here

Queen's Award for Farnham ASSIST
On Sunday 1st October 2017, Farnham ASSIST was presented with the Queen's Award for Voluntary Service. This is the highest award given to volunteer groups across the UK for outstanding work done in their local communities by groups who volunteer their own time to enhance and improve the lives of others.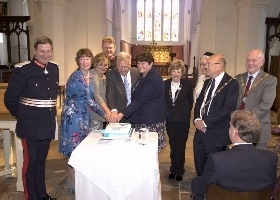 The Award was created by Her Majesty in 2002 to celebrate the Golden Jubilee of her coronation. The presentation was made on behalf of Her Majesty by Michael More-Molyneux, Lord Lieutenant of Surrey in front of a large group of supporters and volunteers at St.Andrew's Parish Church. It was received by June Tranter, Farnham ASSIST's Manager, who said:
"This has been a wonderful occasion and it is lovely to see so many supporters and volunteers who are able to join us. It coincides with celebrating 15 years since Farnham Assist first started and is an ideal moment to pay tribute to all those who established and then developed the charity. I hope all our volunteers feel that this honour is for everyone and a true acknowledgement of the difference they are making to the lives of older people in our community. Many congratulations to everyone."
The award had been announced at Buckingham Palace on 2nd June 2017. Farnham ASSIST's Manager, June Trantom and the former Manager, Brian Kurton had the honour of attending a Royal Garden Party at Buckingham Palace at the end of May.
Farnham ASSIST is associated with Churches Together in Farnham (please see our "Associates" page). It is an independent Charity.
In Memoriam ...
Churches Together in in Farnham record with sadness the death of dedicated and committed Christians who have played important roles in our support.
Please CLICK HERE to see recent reports.
CTF Directory
The CTF Directory was updated and re-issued in January 2018. The directory provides contact information for local churches, ministers and Christian organisations.
Copies available on application to the Hon.Secretary, for church ministers and their office staff, and for others working with Churches Together in Farnham . Also available for download by authorised persons — please refer to the "Contacts" page.
i131